Halloween Sale
Oct.01 ~ Oct.31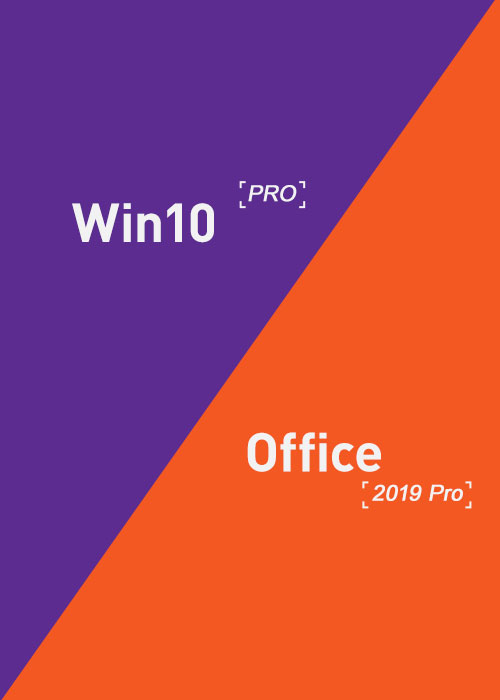 -68%
MS Windows10 PRO OEM + Office2019 Professional Plus Keys Pack
【Halloween Sale】
piattaforma:

Azione:

Tag:

Regione:

Delivery Time 3-5 minutes
Descrizione del prodotto
Buy Windows 10 Pro + Office 2019 Pro - Bundle - Windows 10 Pro + Office 2019 Pro - Bundle CD-KEY
The key will be sent via eMail. Please check the spam or junk mail folder too.
This Product include:
Windows 10 Professional
Office 2019 Professional Plus
---
Windows 10 Professional
How to activate:
1. Please download and install correct edition of windows 10.
2. Go to 'Control Panel-All Control Panel Items-System ' and click 'Activate Windows' or 'Change Product Key'.
3. Click 'Activation' and enter the key you bought. Now your windows has been activated.
Description of Windows 10 Professional KEY
You're already an expert with the familiar Start menu, task bar, and desktop. Live tiles provide streaming updates of what matters most, instantly.

Windows 10 is designed to be compatible with the hardware, software, and peripherals you already own. And always-enabled updates help you stay current on features and security for the supported lifetime of your device.

Windows 10 gives you absolutely the best experience for doing what you do. Stay focused with easy ways to snap apps in place and optimize your screen space for getting things done. See your open tasks in a single view and create virtual desktops to gain space or group things by project, like Office apps for work and games for play.

Gaming just got even better with Windows 10. Not only do your existing games work great, but now you can play and connect with gamers across Xbox One and Windows 10 devices. From the best casual games to a new generation of PC gaming, Windows 10 is built for games you love.
---
Microsoft Office 2019 Professional Plus (1 PC)
Activation
Step 1: Go to www.office.com/setup
Step 2: Sign in with your Microsoft account, or create one if you don't have one. Be sure to remember this account so that you can install or reinstall Office later, without a product key.
Step 3: Enter your Office product key, without hyphens.
Step 4: Follow the prompts to finish the redemption process.
Note: If you stll have any problem for Activation and Install, you can go to Microsoft.com find the method.
Description
• One-time purchase for 1 PC
• Classic 2019 versions of Word, Excel, PowerPoint, OneNote, and Outlook, plus Publisher and Access
• Microsoft support included for 60 days at no extra cost
• Licensed for home and commercial use
Key Features
The essentials to get it all done. Office Professional 2019 is for growing small businesses who want the classic Office apps plus Outlook, OneDrive, Publisher and Access1. A one-time purchase installed on one PC for use at work.
Requirements
PC: Microsoft account • Internet access • Windows 10 • 1.6 GHz, dual-core processor • 4 GB, 2 GB (32-bit) RAM • 4 GB available disk space • 1280×768 screen resolution
Go to office.com/systemrequirements for compatible versions of Windows 10 and for other feature requirements.